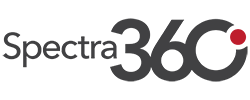 Administrative Assistant/Inside Sales Support West Sacramento California
Spectra360 has an exciting opportunity available for an Administrative Assistant/Sales Support! Incredible opportunity to grow with an amazing company who values their employees. Immediate opening, apply TODAY to find out more about this great opportunity! 
Pay: $20.00 to $25.00/hr. DOE!
Schedule: Monday – Friday, 8am to 5pm, plus overtime when needed.
Benefits: medical, dental, vision, and 401K! 
Responsibilities: 


Answers incoming phone calls and transfers to appropriate staff

Maintain new customer information database

Responsible for communicating shipping information to sales team and customers

Responsible for inventory adjustments

Processing orders, reads prints, breaks down material used per job, adjusts usage, time per operation issued, and goods receipts

Provides clerical and administrative support to the Branch Manager and warehouse department

Provides feedback on progress or issues in a timely manner to Production Manager

Processes credit applications, billing, credit and debt processing

Works with A/R Dept. to release Sales Orders, notify

salesperson

of any delays in order processing

Processes RMA's for material returned from customers, verifies the correct material and quantity has been returned, and applies appropriate credit to the customer

Follows up with factories regarding pending shipping information and communicates any changes to sales person or customer

Provides data and reports to assist sales team

Provides general administrative and clerical support including mailing, scanning and faxing

Assists customers with general questions such as order status, ETA, etc.

Creates, maintains, and files record

Sends samples and marketing information to prospective and/or existing customers

Presents data, reports, concerns and ideas to management
Requirements: 

MUST have 5 years of Administrative Support
Proficient with MS Office
Strong communication skills
Background/drug screen prior to start
Attention to detail  
NOTE: MUST HAVE THE FOLLOWING! 

ideally, we are seeking a candidate who has experience working as an admin, or in some related capacity, in a warehouse, shipping/receiving, manufacturing setting. This candidate will need a mechanical aptitude in order to assist in the following tasks:
·         Billing, credit, and debit processing
·         Responsible for communicating shipping information to sales team and customers
·         Responds to drop, transfer and stock checks
·         Responsible for inventory adjustments
reads prints, breaks down material used per job, adjusts usage, time per operation issued, and goods receipts
Resolves inventory and discrepancy issues
Processes drop ships and transfers
Processes credit applications
Responsible to release sales orders
Processes RMA's for material returned from customers, verifies the correct material and quantity has been returned, and applies appropriate credit to the customer
Provides general administrative and clerical support including mailing, scanning and faxing
Assists customers with general questions such as order status, ETA, etc.
Sends samples and marketing information to prospective and/or existing customers
Presents data, reports, concerns and ideas to management