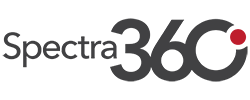 Assistant Plant Operator Dixon CA
Salary: $52000.00 – $52000.00
Assistant Plant Operator

8 hour shift with overtime
As an Assistant Plant Operator, s/he will be collaborating closely with the management team and production supervisors.
Your responsibilities:

Oversee the production process; making sure SOP (Standard Operating Procedures) is in order and products are within quality guidelines. 
Liaison among different departments 
Ensure health and safety guidelines are followed including SSOP (Sanitation Standard Operating Procedures)  
General Skills, Knowledge and Abilities
Excellent interpersonal skills 
Team building skills 
Analytical and problem solving skills 
Decision making skills 
Effective verbal and listening communication skills 
Attention to detail and high level of accuracy 
Effective organizational skills 
Effective written communication skills 
Computer skills 
Personal Attributes:
Be honest and trustworthy 
Be respectful 
Possess cultural awareness and sensitivity 
Be flexible 
Demonstrate sound work ethics
The candidate must be willing to learn. Ample amount of training will be provided.