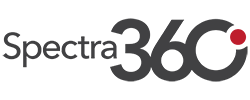 Class C Driver San Jose CA
Salary: $20.00 – $22.00 per Hour
Class C Driver in San Jose, California
Spectra360
has a
GREAT
opportunity to work as a Class C Driver for one of our
TRUSTED
clients! This is an incredible opportunity to grow with a stable company.
Immediate openings, apply TODAY!
Pay:
$20.00 – $22.00 / hour


Shift:
7:00 AM to 4:00 PM + overtime


Work Schedule:
Mondays to Fridays
Class C Driver Job Responsibilities:
Responsible for loading and unloading products safely by properly blocking, bracing, and securing the cargo, and delivering products to customer sites

You will also maintain the required logs and reports

When you are not on the road, you will assist the warehouse team and be responsible for safely operating a forklift or order picker.

Picking and shipping inventory from the warehouse

Responsible for accurately filling orders, checking paperwork, and loading trucks.

Cycle counts, inventory receiving, bin tracking, and item bin relocation

Operate automatic 16″, 20″, or 26″ stake bed trucks.

Deliver solar panel supplies on pallets to customers.

Load and unload trucks using pallet jacks as needed.

Perform light warehouse work during downtime.
Operate 24″ stake bed trucks

Experience as a delivery driver is preferred.

Able to lift up to 50 lbs.

Good verbal and written communication skills.

Valid driver's license with clean driving records.

Background check and drug screen before the start date.
Spectra360 is the fastest-growing light industrial and transportation recruitment company working in California, Nevada, Arizona, Washington, and Oregon. We are a supportive company that believes people are our power. We want to work with dedicated, reliable, and fun individuals looking to grow their careers.
If this job sounds like a good fit for you, please upload your resume today!