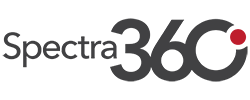 Director of Supply Chain Fremont CA
DIRECTOR OF SUPPLY CHAIN

Direct Hire

Fremont, CA
COMPANY DESCRIPTION:
We are a high growth company, headquartered in Campbell, CA. We design and manufacture the industry leading 3D Metal Printers. Our growing customer base includes top companies in industrial, oil and gas, space systems, defense, and aviation. Our mission is to drive the adoption of the ability to print impossible parts, opening the way for new, higher performing 3D metal printing solutions.
We are looking for an experienced and motivated Director of Supply Chain Management to lead our supply chain teams, including planning, sourcing/partner management, procurement, order fulfillment, spares, logistics, and inventory operations.
Our company offers excellent benefits including comprehensive healthcare coverage and 401(K) matching and daily lunch.
POSITION SUMMARY
In this role, you and your team will plan, source, and procure mechanical, optical, and electrical power and control systems used our companies' proprietary printers leveraging a global supply chain. You will develop a strategic supply chain roadmap to support high growth operations and develop team capability and talent to execute to this plan
We are looking for a self-starter and team builder that enjoys working in a high growth environment.  Our company offers excellent benefits including comprehensive healthcare coverage and 401(K) matching and daily lunch.
KEY RESPONSIBILITIES:
Develop a strategic SCM roadmap, to include cost, quality, delivery, and risk management objectives and strategies.
Ensure the timely delivery of components, materials, and subsystems to support production plans.
Source and develop OEM, distribution, contract manufacturer and machine shop supply chains to support new product development and production.
Lead and develop company supply chain team.
Develop and track supply chain KPI's.
Negotiate purchase agreements with key suppliers.
Develop efficient business process workflows from requisition to receipt, working with internal and external stakeholders.
Establish and develop relationships with key supply chain partners.
Participate and lead Sales and Operations Planning with internal teams.
QUALIFICATION & REQUIREMENTS
8+ years supply chain experience supporting manufacturing and related engineering development activities. Capital equipment manufacturing experience is a must.
Global commodity management experience with electrical, mechanical, pneumatic, and optical components, assemblies, and systems.
ERP systems proficiency, including running thousand(s) of item MRP. We use NetSuite.
Sales and Operations Planning process and systems proficiency.
Demonstrated experience in hiring, training, and developing supply chain teams.
PLEASE CALL CHRISSY: cjohnson@spectra360.com for more information.