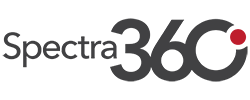 Door Installer Trainee Santa Ana CA
Salary: $19 – $22 per Hour
Spectra360 is hiring long term, perm installer trainees! We are offering great starting pay and this is an easy way to get your foot in the door with a company that treats their employees well, offers amazing benefits, and has room to grow!
Pay:
Hours:
Monday-Friday
7am start time (sometimes earlier)
Working 8-10 hours per day
Duties:
Employee will work as a Trainee along side an experienced technician in the overhead door industry, repairing and installing all types of overhead doors.
These are large doors on warehouses, grocery stores, government facilities, airports, etc.
Trainee will be required to learn arc welding and proper use of torches.
Requirements:
6 months of welding, or fabrication, or construction experience
Must be good with hand tools and power tools