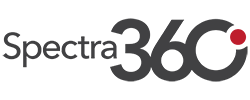 Forklift Operator West Sacramento California
Spectra360 is looking for a skilled Forklift Operator! Great opportunity to grow with a stable company who truly values their employees. Incredible benefits and 401K! 
Schedule: Monday – Friday, 7:00am to 3:30pm, plus overtime! 
Pay: $18/hr. DOE! 
Responsibilities:
Will operate a sit-down forklift unload/loading of materials for constructions sites.
Assist with pulling orders, packaging, stocking and inventory.
Stack material in the warehouse as well as outside
Maintain a clean and safe working environment
Comfortable working outside in all elements of weather. 
Job Requirements:
Must have 2 years experience as a forklift operator in a warehouse environment.
Must be flex working overtime
Reliable transportation
Team player
Attention to detail
Background and drug screen required prior to start
Immediate opening, apply today!
At the Spectra360 family of companies we believe that diverse ideas, thoughts, experiences, and viewpoints enrich us all.  We are an equal employment opportunity employer, and we seek to recruit, develop, and retain the most talented people from a diverse candidate pool.  All aspects of employment including decisions to hire, promote, discipline, or discharge will be based on merit, competence, performance, abilities, and business needs. Candidates and employees who may need reasonable accommodations are asked to contact the Director of Human Resources.