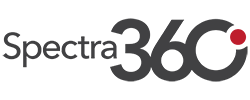 janitorial/maintenance Hayward CA
Salary: $19 – $19 per Hour
Janitor in Hayward, California



Spectra360 has a GREAT opportunity to work as a Janitor for one of our TRUSTED clients! This is an incredible opportunity to grow with a stable company.
Immediate openings, apply TODAY!



Pay: $19.00 hour 

Shift: 6:00 AM to 2:30 PM  

Work Schedule: Mondays to Fridays

  

Material Handler Job Responsibilities
Responsibilities:

Sweep, mop, vacuum and clean floors
Keep common areas clean
Empty trash
Utilize riding equipment to move product and items for cleaning purposes

Perform other related duties as assigned. 



At least one (1) year of experience as a Janitor or a similar position is preferred. 

Willing to learn to operate a forklift, pallet jack, and/or dolly.

Able to lift up to 50 lbs. 

Able to work independently with minimal supervision.

Background check and drug screen prior to start date.
Spectra360 is the fastest-growing light industrial and transportation recruitment company working in California, Nevada, Arizona, Washington, and Oregon. We are a supportive company that believes people are our power. We want to work with dedicated, reliable, and fun individuals looking to grow their careers.
If this job sounds like a good fit for you, please upload your resume today!