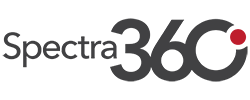 Logistics Administrator in Burlingame, California Burlingame California
Logistics Administrator in Burlingame, California
Spectra360 has a GREAT opportunity to work as a Logistics Administrator for one of our TRUSTED clients! This is an incredible opportunity to grow with a stable company.
Immediate openings, apply TODAY!
Pay: $43,000.00 – $49,000.00 / year (depending on experience)

Shift: 7:00 AM to 5:00 PM 

Work Schedule: Non-Exempt
Logistics Administrator Job Responsibilities
Responsibilities: 
Track and trace all shipments from the point of dispatch on through final delivery and verify all delivery orders and bills of lading are received and correct. 
Generate packing list, and produce and manage carrier checklist. 
Ensure accurate data is being entered into the system and input any missing data (order management).
Ensure that all documentation is processed in a timely manner and process paperwork out to Operations. 
Communicate daily with carriers, project managers, and other departments, including managers and/or supervisors when issues arise. 
Monitor and report any level of service failures to the Director of Distribution.
Collect, document, and pass on accurate information to and from carriers, drivers, general contractors, and internal departments. 
Document all correspondences, issues, and service deviations with carrier/driver and customer representatives as they occur or as information is received. 
Scan, file, and work with accounting to assure all final rate sheets are accurate.
Perform additional job-related duties and responsibilities as specified by the management and as needed.
Requirements:
High School Diploma or GED.
Experience in a logistics environment is preferred. 
Excellent verbal and written communication skills. 
Excellent organization and time management skills. 
Excellent prioritization skills and attention to detail. 
Good interpersonal skills. 
Background check and drug screen before the start date. 
Spectra360 is the fastest-growing light industrial and transportation recruitment company working in California, Nevada, Arizona, Washington, and Oregon. We are a supportive company that believes people are our power. We want to work with dedicated, reliable, and fun individuals looking to grow their careers.
If this job sounds like a good fit for you, please upload your resume today!