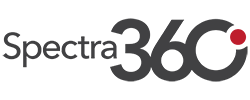 Logistics Manager in Burlingame, California Burlingame California
Logistics Manager in Burlingame, California
Spectra360 has a GREAT opportunity to work as the Logistics Manager for one of our TRUSTED clients! This is an incredible opportunity to grow with a stable company.
Immediate openings, apply TODAY!
Pay: $85,000.00 – $105,000.00 / year (depending on experience)

Shift: 7:00 AM to 5:00 PM 

Work Schedule: Exempt
Logistics Manager Job Responsibilities
Responsibilities: 
Plan and execute paperwork scheduling shipments including LTL, T/L, air, import, export, expedited, ocean, and white glove, and all inbound and outbound shipments.
Manage the communication flow to all appropriate departments pertaining to LTL, T/L, air, ocean, expedited, and white glove shipments.
Develop good working relationships and work closely with carriers to ensure timely deliveries and competitive rates.
Provide updates and tracking to Sales/Project Managers on all shipments as needed, and provide freight quotes and additional requested information as needed.
Support customer requirements for transportation resources as necessary to best meet the needs. 
Verify weights and DIMs of shipments, and input and update product item numbers, descriptions, weights, and DIMS on the Item Weight spreadsheet located on the Distribution server. 
Work with freight forwarder to ensure compliance with US Customs and all Customs-related procedures, and generate export documentation (commercial invoice, USMCA, SED, and AES electronic filing.) 
Resolve customer issues associated with international shipments.
Assist the Director of Distribution with daily operational tasks or projects as needed or designated (i.e. order fulfillment, packing, loading and unloading, packing, etc.)
Other duties and tasks as assigned. 
Requirements:
Bachelor's Degree is preferred. 
Certification in DOT & IATA is desired. 
At least 2-5 years of experience in professional domestic and international transportation.
Experience with import and export procedures, container logistics, and labeling requirements. 
Working knowledge of carrier and forwarder rate calculations, routing guides, and international shipping documents. 
Able to work and perform in a fast-paced warehouse environment. 
Excellent verbal and written communication skills. 
Excellent multi-tasking, prioritization, planning, and organizational skills. 
Proficiency in Microsoft Office software (Word, Excel, Outlook).
Background check and drug screen before the start date. 
Spectra360 is the fastest-growing light industrial and transportation recruitment company working in California, Nevada, Arizona, Washington, and Oregon. We are a supportive company that believes people are our power. We want to work with dedicated, reliable, and fun individuals looking to grow their careers.
If this job sounds like a good fit for you, please upload your resume today!