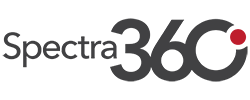 Logistics Manager Fremont CA
Logistics Manager
DIRECT HIRE

Fremont, CA
Position Overview
Logistics is vital to the success of our company and supports the business by collaborating with internal and external stakeholders to develop effective logistics modeling and routing models for our business. This role will be responsible for managing the daily operations and activities of our Lakeview facility (Fremont, CA) shipping, outsourcing, and leading continuous improvement initiatives across all aspects of those logistics actions.
RESPONSIBILITIES:
Responsible for the Lakeview logistics, including shipping, outsourcing, and routing guidance for both internal and external customers via coordination with both asset-based and third party logistics providers
Manage logistics/transportation process and performance (through metrics and KPI) in order to meet customer expectations and business goals.
Support the organizational creation and/or refinement of detailed operational and financial performance reporting and KPI/metrics for all logistics activities within purview of role
Partner with appropriate internal and external stakeholders for the Lakeview shipping teams' international routing
Ensure business practices are aligned to guarantee the processing of product in a quality manner
Support and develop standard operating procedures and shipping practices for logistics activities as required
Oversee the coordination between shipping, 3PLs, and internal/external customers to ensure material visibility, logistics, packaging, and quality processes are maintained throughout logistics footprint cycle
Lead cost saving opportunities, identifying internal/external cost reductions and optimization opportunities.
Lead by setting an example, taking feedback from all levels of the organization, and motivating your organization to achieve the highest level of results
Monitor and improve operations, ensuring a safe work environment – with the goal of zero OSHA recordable annually
Ensure procedures are followed meeting regulatory requirements.
Ensure the appropriate environmental and packaging controls and systems are met for all products with such requirements
BASIC QUALIFICATIONS:
Bachelor's degree and 4+ years of professional experience in logistics management, or 6+ years of professional experience in logistics
2+ years of experience in a supervisory or management capacity
PREFERRED SKILLS AND EXPERIENCE:
Demonstrated understanding of complex international routing (both inbound and outbound), including processes and documentation required to manage end-to-end models
Understanding of regulatory conditions, rules, and regulations (DOT, CFR, International Trade, IATA, USCBP) to manage logistics flows
Excellent communication and team-building skills
Organized and self-driven, capable of working independently with little direction
Ability to work in a fast-paced, cross-functional environment
Experience within a capital equipment manufacturing environment
Experience with TMS and/or logistics-inclusive ERP systems
PLEASE CONTACT CHRISSY cjohnson@spectra360.com for additional information and to be considered for this position.