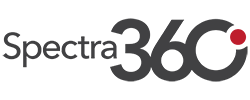 Machine Operator Rocklin California
Salary: $18.00 – $18.00 per Hour
Spectra360 has an incredible opportunity available for a Machine Operator! No experience is needed, the client is willing to train! GREAT benefits and opportunity for growth. Immediate hire, apply TODAY! 
Schedule: Monday – Friday, 3:00pm to 11:30pm, plus mandatory overtime! 
Benefits: medical, dental, vision with 401K.
Pay: $18/hr. (pay increase after probation period) 
Note: training will last for about month. Will be required to work a split shift during training, Monday – Friday, 12pm to 8pm.  Will shadow machine operators and process. 
CANDIDATES MUST HAVE MACHINE OPERATOR EXPERIENCE. IDEAL CANDIDATE WILL HAVE PRINTING/CORRUGATED EXPERIENCE. GFOOD LONGEVITY, AT LEAST 5 YEARS ECPERIENCE. 
Job Responsibilities: 

Responsible for loading and unloading material operating a sit-down forklift.
Measuring, weighing and mixing of silicone compounds using a two-roll silicone mill.
Moving rolls of paper weighing up to 75lbs.
Set up machines and operating sitting controls.
Cleaning and wiping down rollers using a citrus cleaner. 
Control and adjust machine settings.
Requirements:

High school diploma or equivalent
Available for mandatory overtime
Background/drug screening prior to start
MUST have experience!!!   
Steel toe boots
Mechanically inclined and can read a tape measure.
Willingness to learn with a positive attitude.
Must be able to stand on feet for long periods of the day.
Must be able to lift up to 75 lbs. of material at a time.
NOTE:

10-mile radius

Candidates must have forklift experience at least 1 year.

Candidates will interview with hiring managers.

Pay increase are based on quarterly bonuses. Talents will receive a 1k bonus sometimes more based on company's profits. 

This is a physical job! 
A release liner is a product that carries a sticky substrate (pressure sensitive adhesive or chemical compound) until it is ready for its next step. Sometimes called a 'carrier' or a 'backing' paper/film, release liners hold onto or carry the sticky substrate, until whatever it is carrying is ready to be released.