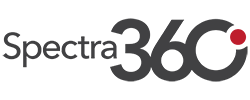 Material Handler (Swing Shift) Fremont CA
We are looking for a Material Handler who is able to carry on everyday essential duties!
JOB DESCRIPTION –
Use hand trucks, dollies, pallet jack,s and other motorized equipment to move material or freight in the warehouse-storage facility.
Unload Customer products as they come inbound.
Load product that is being processed for outbound.
Weigh product and take measurements (DIMS).
Receive, unpack, check and verify product to ensure accuracy.
Take Receiving Exceptions as needed.
Use handheld RF tools to receive, pick, stock check, and ship product into WMS.
Conduct: stock checks, part number verification, Cycle Counts, support physical inventory.
Pack, re-pack, and wrap products for shipping/storage.
Consolidate partial pallets into full pallets for location/inventory consolidation.
Label parts as needed during receipt, put away, picking, or shipping process.
Pick parts for order fulfillment, shipments, scrap request, etc.
Strap/unstrap or open pallets, boxes, or crates as needed.
Stage completed orders or shipments to the staging area.
Ensure that orders and shipping material are accompanied with proper delivery documents: Revised BOL, Packing slip, Manual tag, etc.
Enform lead/supervisor in a timely manner about OSD (overages, shortages & damage) found while picking orders or shipments.
Ensure compliance with all company policies, procedures, and safety guidelines.
Complete paperwork thoroughly and promptly.
Perform housekeeping tasks to maintain a clean & safe work environment.
Abilities:
Attention to detail
Take ownership of the assigned task and complete it in a timely manner.
Integrity
Demonstrate ability to interact well with others and follow instructions.
Flexibility and ability to adjust to sudden changes in operational goals.
Must be able to stand, walk, use hands to handle objects, or reach with hands and arms, climb ladders, kneel, crouch.
Must be able to lift and move items up to 50 lbs. unassisted while using safe lifting techniques.
PREVIOUS EXPERIENCE IN MATERIAL HANDLER:
High school diploma or equivalent
Minimum 2 years Warehouse and Logistics experience.
Prior Forklift Certification, with 2 years forklift experience.
Customer and Quality focused.
LEAN understanding with the ability to fully execute 5S and 7S.
Great communication skills.
Understanding of logistics, shipping and receiving, and standard work instruction protocols.
Strong math and writing skills
Detail-oriented.
Able to work independently
High sense of accuracy
Assertive, able to meet high volume and demand
Basic Computer skills with knowledge of Word, Excel, and Outlook
Please apply for this job and we will call you for an interview appointment 

IND123