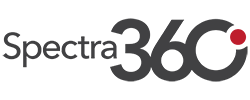 Materials Manager Surprise AZ
Salary: $130000.00 – $140000.00 per Year
We are looking for a Materials Manager. The ideal candidate will manage supplier relationships, ensure proper inventory levels and controls, and lead the warehouse team and material planning team. This person will work directly with the Production Manager, engineering team and sales team to produce product on time in a cost-effective manner.
Why Join:
You will have endless opportunities to learn, collaborate, and grow your career. This is an organization that understands the importance of attracting and retaining top talent, which is why we offer room to advance your career, competitive benefits, and a wonderfully supportive work environment. Your hard work and dedication will have a direct impact on the success of the company, and they are excited to see where your potential can take you!
Responsibilities
Coach and mentor direct reports in planning, purchasing and warehouse operations
Collaborate with cross-functional teams, including production, engineering, quality, and planning to ensure optimum utilization of raw materials and demand forecast
Negotiate and maintain supplier pricing and relationships, throughout the entire supply chain
Analyze and maintain optimal inventory levels for retail and production parts, materials and subassemblies.
Leverage MRP tools to manage inventory accuracy and fill rates
Develop and manage a material process for delivery of materials to the production floor
Manage and modify shipping and receiving processes, ensuring ISO 9000 compliance
Play an active role in production meetings, providing valuable material goods information such as back orders, fill rates and lead-times
Maintain an accurate, live production schedule for productions and sales
Requirements
5 years of experience in materials management
Direct experience with ERP/MRP software program(s)
Strong analytical and reporting skills with demonstrable experience in inventory management
Strong communication and leadership skills
Ability and willingness to attract, train and motivate staff
The ability to prioritize and execute tasks in high-pressure environments.