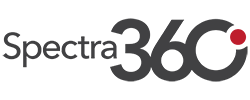 Office Administrator in Redwood City, California Redwood City California
Office Administrator in Redwood City, California
Spectra360 has a GREAT opportunity to work as an Office Administrator for one of our TRUSTED clients! This is an incredible opportunity to grow with a stable company.
Immediate openings, apply TODAY!
Pay: $22.00 DEO / hour (depending on experience)

Shift: 8:00 AM to 5:00 PM 

Work Schedule: Mondays to Fridays
Office Administrator Job Responsibilities
Responsibilities: 
Track and update time for associates' hours, vacation, sick time, and personal days.
Run daily, weekly, and monthly reports for freight audits, stock receipts, and other reports that are relevant to the position.
Set up new job accounts for customers and maintain accounts receivable files on customers. 
Create manifests for customer purchases.
Prepare and code invoices, and match customer pickup and delivery tickets for accuracy.
Provide operation support as assigned by the manager. 
Answer multi-line phone and route calls to appropriate personnel.
Refer complex and unusual problems to the supervisor. 
Exercise some judgment with well-defined policies, procedures, and techniques under general supervision.
Requirements: 
At least 18 years of age or older. 
High School Diploma or GED is strongly preferred. 
Specialized skills training/certification or 2-5 years of experience in the area of responsibility. 
Experience with multiple entities/multi-state sales and use of tax. 
Experience with tax research software (i.e. CCH, Checkpoint, etc.) and sales tax software (i.e. Taxware or Vertex).
Good verbal and written communication skills.
Good organization and prioritization skills.
Good interpersonal skills. 
Background check and drug screen before the start date. 
Spectra360 is the fastest-growing light industrial and transportation recruitment company working in California, Nevada, Arizona, Washington, and Oregon. We are a supportive company that believes people are our power. We want to work with dedicated, reliable, and fun individuals looking to grow their careers.
If this job sounds like a good fit for you, please upload your resume today!