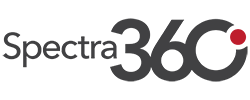 Operations and Customer Service Trainee in Milpitas, California Milpitas California
Operations and Customer Service Trainee in Milpitas, California
Spectra360 has a GREAT opportunity to work as an Operations and Customer Service Trainee for one of our TRUSTED clients! This is an incredible opportunity to grow with a stable company.
Immediate openings, apply TODAY!
Pay: $23.00 – $26.00 / hour (depending on experience)

Shift: 7:00 AM to 4:00 PM or 8:00 AM to 5:00 PM 

Work Schedule: Mondays to Fridays
Operations and Customer Service Trainee Job Responsibilities
Responsibilities: 
Answer phone calls and forward them to the appropriate and respective departments. 
Receive, put away, stock, pick, and ship orders. 
Prepare quotes for different departments. 
Cover the front desk and assist customers and visitors as needed.
Assist customers at the will-call counter by writing up and filling orders.  
Assist with specified areas of Accounts Receivable or Billing. 
Requirements: 
Experience in customer service. 
Knowledge of general accounting principles. 
Proficiency in Microsoft Suite (Word, Excel, Outlook) is required. 
Excellent verbal and written communication skills. 
Excellent analytical and decision-making skills. 
Good organizational skills. 
Good interpersonal skills. 
Good attention to detail.
Background check and drug screen before the start date. 
Spectra360 is the fastest-growing light industrial and transportation recruitment company working in California, Nevada, Arizona, Washington, and Oregon. We are a supportive company that believes people are our power. We want to work with dedicated, reliable, and fun individuals looking to grow their careers.
If this job sounds like a good fit for you, please upload your resume today!