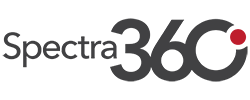 Production Machine Operator Fairfield CA
Salary: $20.00 – $20.00 per Hour
Spectra360 has an incredible opportunity available for a Production Machine Operator! Exciting opportunity to grow with a stable industry! The ideal candidate will have 2 years of experience! Immediate opening, apply TODAY! 
Pay: $20.00/hr. 
Benefits: medica, dental, vision, and 401k! 
Schedule: Monday – Friday, 5:00am to 1:30pm, plus overtime as needed
Daily Duties:
Operate Screw Cap Production Machines (forming and decorating, encompasses several different machines)
Follow all work orders, safety policies, and quality procedures
Regularly monitor and inspect product for conformance to quality specifications and workmanship standards
Specifications to include – aesthetics, functionality, overall conformance to artwork.
Inspect product integrity and machine function
Communicate to Supervisor or Lead timely and clearly, when machines are not running as expected
Box screw caps produced as required by the work order
Stack closed/filled boxes neatly on pallets
Daily routine housekeeping
Sweep areas around machines, cleaning debris from machines
Empty trash bins, recycle product and cardboard at end of shift.
Assist co-workers as needed
Contribute to special projects when asked to and understand that other duties may be assigned.
Qualifications and Attributes:
Must possess high level of attention to detail.
Ability to work safely in a fast-paced, noisy industrial environment.
Ability to manage multiple tasks and demands at the same time.
Background/Drug screen prior to start
Ability to communicate effectively with all team member
Ability to use basic hand tools
Some mechanical and pneumatic knowledge and aptitude is a plus
Ability to accurately operate basic measurement tools and devices. Measurement and mathematical competency.
Ability to interpret (read, understand, and utilize) specification sheets, drawings (bottle, mandrel, etc.)
Ability to work a flexible shift with varying days, shifts, and hours to support production or customers when necessary.
Must have reliable transportation and have the ability to show up to work on time.
Steel toe boots
Maverick, the nation's top manufacturers of closures for the wine and spirits industry in Mendocino and Solano counties, have merged with another closure creator, the Enoplastic Group of northern Italy. Sparflex, specialiing in foil (secondary-closure capsule) production for Champagnes and Sparkling Wines, in 2015 acquired Rivercap, whose U.S. arm was based in Benicia, and in 2018 acquired then-privately owned Maverick Enterprises in Ukiah. Sparflex itself has seven production sites – three in France, two in Spain and one each in the U.S. and Australia – that export to nearly 65 countries and employ 550 people.

Enoplastics, founded in 1957 to create capsules, screw caps and closures, has a plant in Italy plus five other local facilities in the U.S., New Zealand, Spain, Australia and France and exports to 60 countries. It employs about 400 people.