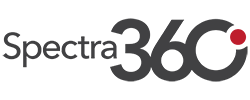 Purchasing/Logistics Coordinator Van Nuys CA
Salary: $60000.00 – $65000.00 per Year
Purchasing/Logistics Coordinator

$60K-$65K/per year

Monday-Friday

8am-4:30pm

Van Nuys, CA
Purchasing:
Establish and maintain foreign material suppliers' or vendors' files.
Requesting material pricing for project bidding, stock & follow-ups, and requesting samples.
Preparing samples for clients for approval/packing and sending samples to suppliers abroad.
Create material folders with pricing and photos.
Material pricing computation/costing for approval from management.
Create and maintain files for material pricing per job/project.
Work with vendors to place orders for the products and materials for project needs.
Maintain and generate files for project material orders and reports for payments made to suppliers abroad.
Monitoring materials ordered from suppliers abroad.
Verify material order and shipping documents including invoice/packing list.
Review and check all invoices from shipping/delivery charges about shipment containers.
Conduct vendor research and selection to cut costs and enhance profitability.
Instruct our bank for wire payments for all materials purchased abroad.
Generate and Maintain files for all payments made to the supplier.
Aid in customer contacts in regarding issues with deliveries and other service request follow-ups.
Material samples monitoring and labeling.
Logistics:
Coordinate and monitor with foreign suppliers for all material orders for shipment.
Coordinate with shipping agents – abroad and local for all containers loaded and ensure all documentation is received and forwarded to our customs broker.
Create and maintain a filing system for all shipments per supplier.
Review and audit import document packages and perform corrective action, if required.
Compliance with the appropriate regulatory and company policies.
Communicate with the local trucking company for all deliveries to our warehouse and coordinate with warehouse staff according to the availability and schedule of delivery.
Review all documents from foreign suppliers for payments and check all invoices and packing lists for shipment.
Plan and track the shipment ETA and keep records of documents.
Reviews invoices received for payment from custom brokers, the trucking company, and the shipping agent for accuracy and coordinates with accounting for payment of all shipping invoices.
Aid in customer contacts regarding issues with deliveries and other service request follow-ups.