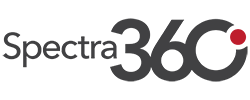 Quality Control Tech in Henderson, Las Vegas Las Vegas Nevada
Quality Control Tech in Henderson, Las Vegas



Spectra360 has a GREAT opportunity to work as a Quality Control Tech for one of our TRUSTED clients! This is an incredible opportunity to grow with a stable company.
Immediate openings, apply TODAY!



Pay: $16.50 / hour

Shift: 7:00 AM to 3:30 PM 

Work Schedule: Mondays to Fridays

  

Quality Control Tech Job Responsibilities
Responsibilities:
Testing products for quality.
Following accurate oral and written procedures for testing of in-process and final product samples.
Inspecting products for defects according to Company quality standards.
Complete all required documentation legibly and accurately.
Complete other duties, tasks and projects as required.
Requirements:
Previous QC Experience
Excellent Communication Skills (Written/Verbal)
Minimum High School Diploma
Technically savvy
Self-starter individual who can work well independently and with a group
Basic knowledge of problem solving, and logical/critical thinking
Excellence in Service to our customers (internal & external)
Respect and Accountability to self and others
Bilingual English/Spanish is a must
Spectra360 is the fastest-growing light industrial and transportation recruitment company working in California, Nevada, Arizona, Washington, and Oregon. We are a supportive company that believes people are our power. We want to work with dedicated, reliable, and fun individuals looking to grow their careers.
If this job sounds like a good fit for you, please upload your resume today!