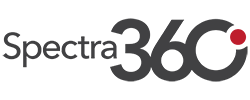 Scooter Mechanic Tempe AZ
Salary: $18 – $ per Hour
Spectra360 is scooter mechanics! This position offers a great work culture with an easy management team to work with!
Will be responsible for placing up to 20 scooters/bikes on a table for repair. This requires lifting up to 50lbs throughout the day.

Will troubleshoot and identify route cause.

Perform repairs on bikes and scooters utilizing different handheld power tools, drills. Replacing breaks, gears, bicycle chains.

Maintain a high level of communication and responsiveness with management.
Previous related experience is a plus.

A strong understanding of hand tools.

Ability to be very active: bend, stoop, and lift up to 40 pounds up to 3 feet off the ground on a frequent basis.

Excellent time management, communication, and organization skills.

Ability to lift up to 75 pounds.