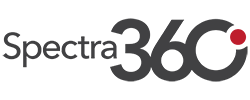 Warehouse Associate in Hayward, California Hayward California
Salary: $21.00 – $ per Hour
Warehouse Associate in Hayward, California
Spectra360 has a GREAT opportunity to work as a Warehouse Associate for one of our TRUSTED clients! This is an incredible opportunity to grow with a stable company.
Immediate openings, apply TODAY!
Pay: $21.00 / hour

Shift: 10:00 AM to 6:30 PM + overtime 

Work Schedule: Mondays to Fridays
Warehouse Associate Job Responsibilities
Responsibilities: 
Prepare orders by processing requests and supply orders.
Place orders in the delivery area. 
Operate a sit-down forklift, pallet jack, etc.
Palletize orders. 
Pick orders using the RF Scanner. 
Shrink wrap pallets.

Requirements: 
At least one (1) year of experience as a Warehouse Associate. 
Experience in operating a cherry picker forklift is a must. 
Able to lift up to 50 lbs. 
Good verbal and written communication skills. 
Good interpersonal skills. 
Must have reliable transportation to and from work.
Background check and drug screen before the start date. 
Spectra360 is the fastest-growing light industrial and transportation recruitment company working in California, Nevada, Arizona, Washington, and Oregon. We are a supportive company that believes people are our power. We want to work with dedicated, reliable, and fun individuals looking to grow their careers.
If this job sounds like a good fit for you, please upload your resume today!