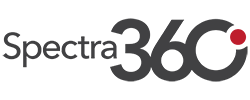 Warehouse Clerk Phoenix AZ
Salary: $18 – $19 per Hour
Spectra360 is hiring long term, perm warehouse associates! We are offering great starting pay and this is an easy way to get your foot in the door with a company that treats their employees well, offers amazing benefits, and has room to grow!
Operating a sit down and stand up forklift

We are also looking for Yard Pickers: working outdoors, operating a sit down forklift, and picking orders with an RF scanner.

Indoor and outdoor work available!
6 months of forklift experience

Must have solid tenure in previous work experience

Team player with a positive attitude!