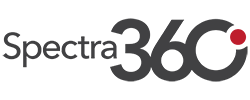 warehouse Phoenix AZ
We are hiring warehouse associates for our client in Phoenix!! This is for a HVAC and water supply company. We are looking for reliable, dependable, hard-working associates! We are offering great hours, pay, and a quick hiring proses! Apply now!! 
JOB DUTIES OF A FORKLIFT OPERATOR:
Operating sit-down forklifts and pallet jacks
Shipping and receiving
Inventory
Load and offload freight 
REQUIREMENTS OF A FORKLIFT OPERATOR:
At least 1 year of sit-down forklift experience
At least 3 years of experience in a warehouse facility
Must be able to lift 50 pounds
SHIFTS AVAILABLE:
Monday-Friday
12 pm start time available
8-10 hours per day 
Temp to hire 
Spectra360 is a Total Talent Management firm that specializes in contract, temp to hire and direct hire placements with a focus in several different industries.