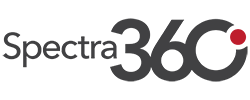 Warehouse Livermore CA
Come work with us! We are seeking a hard-working, fast-paced Warehouse Associate to work with one of our premier clients in Livermore. Great opportunity if you are looking to grow with a stable company.
Pay rate: $21 per hour
Shift: Monday – Friday 9a – 5:30p,
Job Duties:
Assembles and fills orders to be shipped to customers or other divisions.
Loads common carrier and company vehicles.
Processes paperwork regarding shipments including verifying that the merchandise to be shipped is correct, applying the correct postage tape.
Following customer shipping instructions and insuring the shipment when necessary.
Gathers assembled orders that are in carts and verifies their quantities and descriptions.
Counts and writes the total quantity of merchandise being shipped on the invoice.
Packs each order into a container and arranges the container onto a shelf according to the truck route.
Measures, cuts, and spools wire materials.
Verifies quantities and items being shipped against the invoice.
Substitutes for other warehouse personnel when needed
Able to meet deadlines.
Excellent attendance record required.
Able to work overtime as needed.
Other duties as assigned.
Experience:
Forklift experience
High school diploma or GED.
General knowledge of electrical products.
Ability to effectively communicate with co-workers to aid in satisfying customer requirements.
Ability to perform basic mathematical calculations in order to accurately complete job tasks.
Ability to organize and prioritize job tasks and requirements.
Spectra360 is a Total Talent Management firm that specializes in contract, temp to hire, and direct hire placements with a focus in the logistics industry. In 2018 and 2019, Spectra360 was ranked in the top tier of the nation's fastest-growing talent management agencies by Inc. Magazine. Our focus is simple – find the best-talented professionals and match each person to the right culture fit of our clients. We are always searching for THE BEST and look forward to working with YOU.