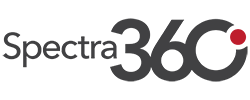 Warehouse San Francisco CA
Spectra360 is a Total Talent Management firm that specializes in contract, temp to hire, and direct hire placements with a focus on several different industries.
Job Title – Warehouse Associate

Pay – $19/hr

Schedule – 2 pm – 11 pm

Days – Mon – Fri 

Location – San Francisco, CA
Job Description: 

General warehouse (order pulling, stock put-away). 
Receiving and processing incoming stock and materials
Picking and filling orders from stock, packing and shipping orders, organizing and retrieving stock in the warehouse.
Steel toes boot required
Sit down forklift.
Other Requirements –
Warehouse experience
 Forklift experience with RF Scanner (WMS)
Track record of high performance
Desire to learn and work towards leadership roles within a company
Please apply to this opportunity and we will call you for an interview appointment