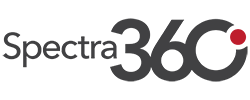 Warehouse Lead Burlingame California
Salary: $ – $
Logistic Warehouse Lead
Pay – $25/hr – $27/hr
8 am – 5 pm
Monday-Friday
Essential Job Functions
Reviews Packing List for incoming merchandise and customer orders in order to plan work activities.
Responsible to specific duties, such as verifying amounts of and storing incoming merchandise and assembling customer orders for delivery
Establishes operational procedures for verification of incoming and outgoing shipments, handling and disposition of merchandise, and keeping of warehouse inventory.
Maintains equipment as well as safety of equipment.
Make sure all regulations such as TSAJCTPAT/TAPA]CFS are followed and ready for inspection.
Load and unload trucks.
Support customers with problems or concerns.
Control Inventories.
Maintains cleanliness in warehouse.
Responsible to specific duties, such as refurbishment of incoming merchandise in accordance with customer's orders.
Leader Responsibilities
As a leader, supervising of logistics coordinators required in assistance for Logistics Supervisor & Manager Lead Logistics Coordinators with their schedules, provide guidance and directions, check accuracy and quality of work, and provide training if necessary
Understands overall Logistics Customers of the branch, with their business flow, SOP, processes KPI, as well as billing and inventory reconciliation / cycle count.
Always seek out for improvements in terms of processes and layout, as necessary discuss SOP and Process KPI with client.
Escalation Point of Contact with Logistics Customers
Any project that is assigned by supervisor/manager and/or the Company.
Seeks constant improvement, more efficient and less expensive ways and means in work processes.
Performs special projects and other miscellaneous duties as assigned by management.
May assist and provide guidance and direction to new employees and Temp staffs.
Maintains high ethical standards in the workplace.