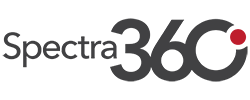 WIP Control Specialist Fremont CA
Salary: $25 – $32 per Hour
WIP Control Specialist in Fremont, California



Spectra360 has a GREAT opportunity to work as a WIP Control Specialist for one of our TRUSTED clients! This is an incredible opportunity to grow with a stable company.
Immediate openings, apply TODAY!



Pay: $25.00-$32.00/ hour 

Shift: 8:00 AM to 5:00 PM

Work Schedule: Mondays to Fridays

  

WIP Control Specialist Job Responsibilities
Responsibilities:

Investigate and resolve inventory discrepancies between ERP, physical product/production cell, and costed BOM
Identify and monitor material movement and transactions to/on/from the production floor
Schedule cycle counting based on current production cell occupancy and WIP (Work in Progress) value compared to the costed BOM
Identify opportunities to improve reporting and processes associated with WIP control
Establish and maintain KPIs related to WIP
Prepare and provide training regularly for team members involved in material movements and transactions pertaining to WIP
Requirements:  


6+ Years of inventory/material control experience
Must have experience in a manufacturing environment
4+ Years of combined experience with WMS and/or ERPs
Understands material transactions
Experience with bill of materials
Self-starter needing minimal supervision
Thriving in fast-paced environment
Must have good organizational and time management skills
Spectra360 is the fastest-growing light industrial and transportation recruitment company working in California, Nevada, Arizona, Washington, and Oregon. We are a supportive company that believes people are our power. We want to work with dedicated, reliable, and fun individuals looking to grow their careers.
If this job sounds like a good fit for you, please upload your resume today!